Aditya Scientific
Our
Founder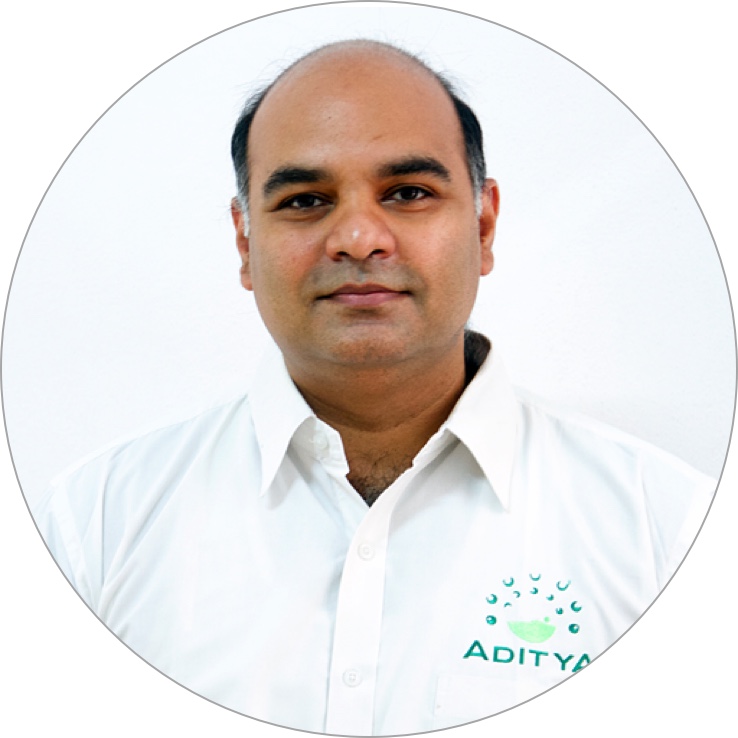 Naresh Reddy Aerra
Founder and CEO
A serial entrepreneur, Naresh Reddy Aerra began his entrepreneurial journey in the year 2005. When the world market was emerging in custom synthesis, he founded Rational Labs, a custom research organization. During this first stint, he felt India needed laboratory instruments at affordable prices as most of these instruments were imported at very high prices thus, restricting vigorous research and development with the limited budget these companies have in India. In pursuit of offering instruments at affordable prices, Naresh started Aditya Scientific, an Indian manufacturing company with the art of facility at the Industrial Hub in Hyderabad, India. He is the Founder and the CEO of Aditya Scientific and has more than a decade of experience in Research and Development of Scientific Equipment Analytical Instruments and Automation.
His pain did not subdue due to high prices of the spare parts which were imported to give final shape to laboratory products manufactured at Aditya Scientific. This gave him an opportunity to design and manufacture the parts at Aditya Scientific thus, passing on the benefits to end-users.
The journey was not easy due to the preconceived notion of scientists who preferred imported instruments despite the high prices. Naresh never lost hope and continued with his struggle and constantly pursued his dream to reality.
He is also a Director at Intonation Research Laboratories, an R & D company in drug discovery.
He has done his Masters from Gannon University, USA and is an Electronics and Electrical Engineer from JNTU, Hyderabad, India.